Join the McCann Team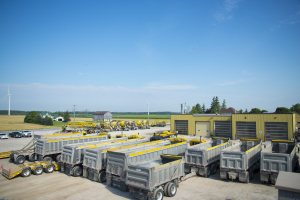 Fleet of trucks

At McCann Redi-Mix Inc., we look for employees that strive to the best in everything they do – everyday.

Whether on a Project Management Team or operating heavy equipment, our employees are champions of hardwork and skill. They thrive in an environment of dedicated teamwork with a commitment to exceptional and total customer service. If these are some of the qualities that describe you, then you've come to the right place.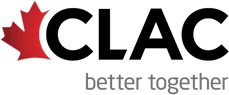 As jobs become available, they will be posted on this page so check back often for careers that may be of interest to you. Regardless always feel free to submit your applicable information through the resume form on this page.

Please note that only those candidates selected for our pre-screen process will be contacted.


Current Employment Opportunities
Weld Shop Foreman

Weld Shop Foreman – McCann Redi-Mix
McCann Redi-Mix located in Dashwood, Ontario is hiring a Weld Shop Foreman. The Weld Shop Foreman will plan and direct work flow through the communication of task lists on multiple projects and ensure each task is completed efficiently, safely, and that our concrete divisions expectations are met. The job requires supervising and working hands-on leading a team of 2-4 employees.

This position requires an experienced, energetic, and detail-focused individual that wants to be a part of a growing team and company. The ideal candidate for the Weld Shop Foreman will have a minimum of 3 years weld shop leadership experience and have the drive, organizational, and leadership skills required to lead a dedicated team. Job description is as follows:


Supervisor Duties

Work together with management to create a weekly shop schedule. Delegate tasks accordingly to the staff so that schedule is maintained, and tasks are completed.
Provide a daily record of work for all weld shop staff and their time allocated to individual projects. Daily record of work to account for all hours an employee is clocked in for on a given day.
Order materials and supplies as needed to keep key items available in stock. Issue accurate purchase orders for items bought. Obtain quotes/estimates from suppliers at times to ensure items are purchased at reasonable rates.
Work in conjunction with the health and safety manager to train and instruct both new/current employees on the various mechanical equipment and tools required to complete the work.
Ensure equipment, tools and shop is cleaned and maintained as required.
Problem-solving skills: to identify the causes and determine steps to resolve; implement and assess solutions.
Ensuring positive employee relations and safe and efficient work environment.


Working Foreman Duties

Responsible for all aspects of rebar fabrication division of weld shop – rebar fabrication represents a large portion of the weld shop's duties. Successful applicant must be fully committed to this responsibility.
Assist the team with welding projects and rebar fabrication.
Maintain, service, and inspect the various mechanical equipment and tools on a regular basis to keep them working safely and efficiently.
Demonstrate a punctual, hard-working, and safety conscious attitude as a role model for staff.
Welding and fabrication involving trailers, heavy equipment buckets, crushers, bins, etc.
Familiar with DOT/MTO rules/regulations
Strong understanding and physical experience with truck/trailer, heavy and aggregate equipment
Ability to coordinate and prioritize equipment projects with adjacent mechanic shop. Strong communication with mechanic shop foreman is a requirement.


We offer highly competitive wages, pension plan and benefits.

McCann Redi-Mix Inc. welcomes and encourages applications from people with disabilities. Accommodations are available on request for candidates taking part in all aspects of selection process. We will accommodate the needs of people with disabilities in the hiring process.

Apply online at www.mccannredimix.ca or by email to info@mccannredimix.ca

Please note that only those candidates selected for our pre-screen process will be contacted.